Discover more from Fintech Across the Pond
All things Fintech from Europe and US
Over 1,000 subscribers
Automated finances come one step closer.
Tweet of the week
A great twitter thread from one of the best fintech VCs out there, Frank Rotman. Highly recommend reading the whole thread.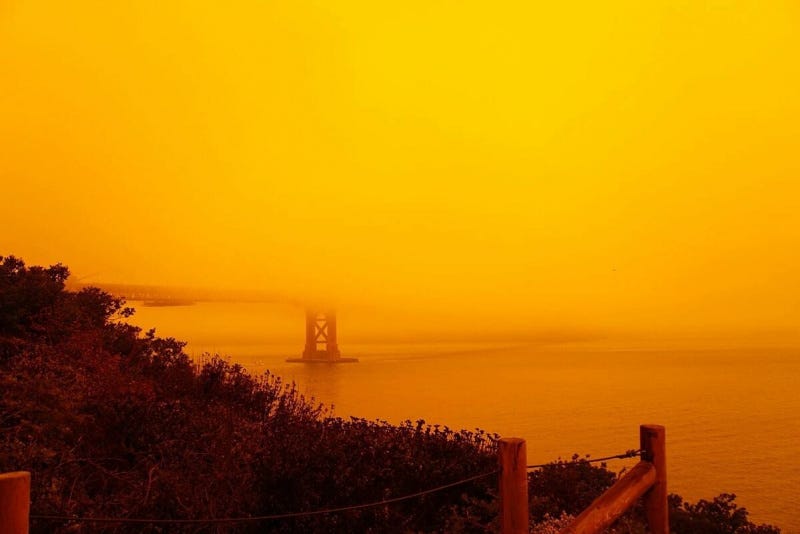 Despite the view in San Francisco looking apocalyptic this week, the world didn't end. SkyNet didn't take over, and we are safe, for now. It was, however, a busy and exciting week for fintechs and especially in the challenger bank and personal finance spaces. We also saw the long awaited launch of LTSE which could be a pivotal moment for capitalism and some new fintech funds were launched. QR payments could get the kickstart they need by being integrated into Apple Pay.
---
If you enjoy reading this, please subscribe and share with your family, friends and other fintech enthusiasts!
---
Recent News 📰
🇺🇸Google Finance got a makeover this week, to try and make it easier to find information and to help users make a more informed investment decision. Link
🇺🇸🇪🇺 Mastercard has built a testing platform to help central banks test and explore digital currencies. A BIS survey found 80% of central banks are working on digital currencies in one form or another. Chairwoman of ECB, Christine Lagarde, recently spoke about their efforts on developing a central bank digital currency.
🇬🇧HMRC has processed 5%-10% of its furlough payments in error or sent the money to fraudsters, totalling £3.5bn.
🇪🇺 European fintechs are being invited by Accelpoint Accelerator to apply to a new hackcelerator program to ease their expansion into the Asean market. The firms willl pitch during Singapore Fintech Festival in December with the winner receiving S$200k and a spot in a 12-week program in Singapore.
Funding 💵
🇬🇧 Dawn Capital has closed a new $400m fund to focus on B2B software. The fund is Dawn's fourth and a sizable increase from its last $230m fund. Dawn focuses on four areas; data/analytics, security, fintech and future of work. Link
🇺🇸 September 9th marked the launch of Long Term Stock Exchange (LTSE), which does what it says on the tin. Nine years after first being proposed by CEO Eric Ries in his book, The Lean Startup, it has finally launched and not without controversy and opposition. The focus on long term results rather than quarterly earnings will hopefully increase focus on innovation and reduce volatility in share prices.
🙌🏻 To list on LTSE, companies are required to maintain and publish policies that demonstrate their long-term practices and consider a broader group of stakeholders. Great interview with CEO Eric Ries on Quartz. This could be a historic turning point for capitalism if companies focus more on all stakeholders and lay the groundworks for a reversal in inequality in the country. No pressure!
🇪🇺 Santander has spun out its venture arm, formerly known as Santader InnoVentures, into an independent VC called Mouro Capital. It is also doubling its commitment to $400m and will remain the sole LP. Link
🇬🇧The Seed Stage, a demo day without an accelerator was launched in the UK by a group of leading seed and pre-seed funds. Hector Mason of Episode 1 is one of the leaders, here is what he has to say. The Seed Stage is designed to democratise deal flow so that all founders have access to funding, regardless of their skill at fundraising.
Challenger Banking 🚀
🇺🇸Automated financial management took a step closer this week with Wealthfront launching Autopilot, a serivce that transfers excess funds from a checking account to an investment account.
🙌🏻 Being able to put your personal finances on autopilot is the next phase in personal financial management (PFM). We have gained insight into our financial lives from PFM apps which aggregate accounts and categorise spending which has been somewhat useful but lacked actionable insights. Combining the data from PFM apps with the automated moving of money based on your goals will be the next phase. Users often don't want to engage with their finances due to their sorry state but also due to the complexity of product offerings. A simple solution is needed and Autopilot from Wealthfront is the first step into this direction. Imagine a world where your paycheck goes into your checking account, any money needed for bills is kept but the rest swept up into savings/investments (your choice for allocation) and only drawn down where necessary. YOUR money works for YOU, not a bank. Exciting times.
🇺🇸 M1 Finance, another company riding this automated finance trend announced it has $2bn of assets on its platform, a doubling in just six months. M1 has reached both the $1bn and $2bn AUM levels faster than any fintech peer. Link
🇺🇸Yotta Savings, run by son of Moelis & Co's chief Ken Moelis, is encouraging people to save by entering them into a sweepstake for every $25 they save. Their weekly draw gives users the chance to win up to $10m each week. Check out the Startup of the Week section at the end to find out more.
🇬🇧 Starling Bank has launched Kite, a debit card for kids under 16 which they can use to spend online, in stores and use to withdraw cash at ATMs under oversight from parents.
🇺🇸 Google Cloud has brought in banking veteran Derek White as VP of its global financial services. Derek cut his teeth at Barclays, BBVA and US Bank and faces a challenge to win business for the new segment and is up against AWS and Microsoft.
🇬🇧 Banking app Mode is set to float on the London Stock Exchange soon with a value of £40m.
🇬🇧Aqua Digital Rising is allowing investors trade the economic value of successful people, from sports stars, politicials and social media influeners. The firm is using data analytics and AI to construct indicies based on humans which can then be traded and benchmarked against peer groups. Bizarre but very interesting. Targeting a launch next year.
Traditional Banking 🏦
🇪🇺Credit Suisse is overhauling its digital offering and will launch a digital bank to rival challenger banks, closing 25% of its Swiss branches and cutting jobs to save $108m per year by 2022. Link
🇺🇸Citi CEO Michael Corbat is retiring in February 2021 and is set to be replaced by Jane Fraser, Citi's current President and CEO of Global Consumer Banking. I wonder if this will increase the focus of the bank on the consumer, especially given the developments and challenges of the fintech space.
Fintech Infrastructure 🚧
🇪🇺Dutch core banking product provider Ohpen has acquired Davinci, a SaaS loan and mortgage provider, expanding its existing product range which includes savings, investments, loans, current accounts and mortgages.
Payments 💰
🇺🇸 Apple is rumoured to be integrating QR codes in Apply Pay. Code detected in iOS 14 was discovered by AppleInsider and a parent filing by Apple recently confirms it is being considered.
🙌🏻 With Apple also purchasing Mobeewave recently that can turn iOS devices into POS, QR seems a logical choice to facilitate payments between a users iOS device and a iOS powered POS. Apple would have complete control over the user experience, would benefit from its 0.15% cut of each transaction and gather a lot of data.
🇺🇸 Visa and PayPal have collaborated to expand ways for SMEs and consumers to move money quickly via PayPal, Venmo and Xoom. Visa Direct, Visa's real time payments platform will power PayPal's Instant Transfer service. Link
🇪🇺Mollie, a Dutch payments service provider raised a €90m Series B round led by TCV. Mollie competes directly with Stripe and Adyen and takes a partnership approach to merchants rather than transactional.
🇪🇺 Despite its recent poor results, Klarna is apparently looking to raise $500m that will double its valuation to $10bn, according to Reuters.
🇺🇸 The Clearing House, a banking association and payments company owned by the largest commercial banks has announced that its real-time payments platform has now reached 56% of all US account holders and banks can now provide real-time payment capabilities to customers. Link
🇪🇺Hungarian startup PeasyPay is brigning its biometric focused POS technology to Spain and UK. Solutions like this are what I believe Apple could do to combine Apple Pay with Face ID and its POS technology from Mobeewave.
Regulatory Corner 🔬
🇬🇧 A UK-wide scheme that enables bank branch staff to alert police to potential scammers is being extended to cover attempted transfers made by customers through telephone and online banking. The Banking Protocol has prevented £19.3m of fraud and resulted in 100 arrests in H1 2020. Prevented losses to date were £116m.
🇬🇧Railsbank has confirmed it bought the UK arm of Wirecard, Wirecard Card Solutions.
---
Longer reads 📜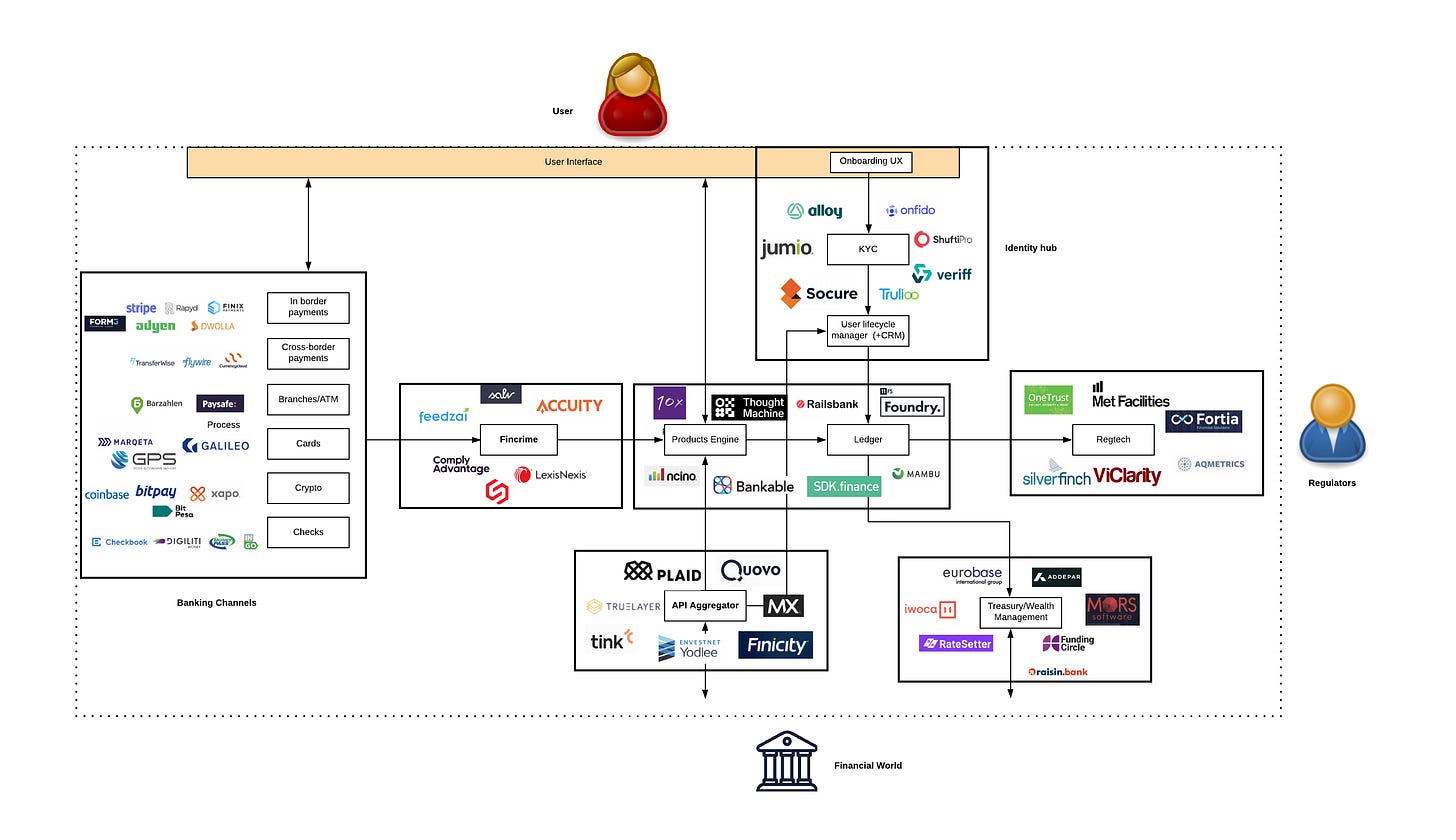 ---
Startup of the Week ⭐

Yotta Savings aims to encourage people to save by entering them into a weekly sweepstake draw, with a ticket for every $25 they save.
Aiming to capitalise on the popularity of the lottery and inspired by the concept of premium bonds which are popular in the UK, users savings are pooled together and the interest earned on the whole sum is paid out as a few large prizes rather than each user earning small amounts of interest. The perceived chance of winning $10m is much more valuable than earning a few $ in interest each week.
Savings have previously been gamified to encourage people to save but hasn't really taken off. The big prizes with Yotta provide a tangible reason to save instead of fictious points in an app so could buck this trend.
Yotta was founded by Adam Moelis and Ben Doyle and has raised an undisclosed amount of funding so far. Investors include Calm VC, YC and notable angels Cliff Asness (CIO of hedge fund AQR), Ken Moelis (Adam's father and founder of Moelis & Company), Nat Turner and Zach Weinberg (Founders of Flatiron Health).
---
Please get in touch to share your thoughts and comments!
Follow me on LinkedIn and Twitter.
Michael