Discover more from Fintech Across the Pond
All things Fintech from Europe and US
Over 1,000 subscribers
Fintech's collaborate to fight racial inequality.
August continues to be a busy month in fintech with a possible end in sight for the UK arm of Wirecard, more funding for challenger banks, JPMorgan reported to be entering the UK market (again), more interesting news from Amex and pay by face technology being trialed in Pasadena!
Lots of excellent long reads this week as well with a mix of fintech and non-fintech.
---
If you enjoy reading this, please subscribe and share with your friends and other fintech enthusiasts!
---
Recent News 📰
Some of fintech's most recognisable names have formed the "Fintech Equality Coalition" a coalition to fight racial inequality in the industry. Credit Karma, Monzo, Varo, Betterment, Nova Credit and Marqeta are among the coalition whose mission is to enhance access to financial services for underrepresented groups.

Railsbank is looking to buy the UK arm of Wirecard, the beleaguered payments processor. Railsbank is acquiring the assets, clients and some employees from the company. CEO of Railsbank Nigel Verdon previously called on the FCA to take a larger role in regulating material outsourcers in the future in the wake of the scandal.

Only 25% of UK fintechs believe the government has supported them well during the current pandemic, according to a survey of founders. Mostly if came down to access to funding.

Experian handed personal details of 24m South African consumers and 800,000 businesses to a fraudster posing as a client.
Embedded Finance
Banking-as-a-service platform Moov Financial has raised $5.5m in seed funding. The round was led by Bain Capital Ventures and also included Canapi Ventures, Commerce Ventures, Uncorrelated Ventures and angel investors. Bain's Matt Harris has spoken a lot about embedded finance becoming a platform like mobile and cloud so a leading a round in Moov is unsurprising.
Challenger Banking 🚀
Sky News reported that JPMorgan Chase is set to launch its UK digital challenger bank in Q1 2021 with the help of AWS and 10x Future Technologies for infrastructure technology. JPMorgan doesn't have the best track record with digital launches, its previous branded bank Finn lasted 12 months in the UK before being closed in June 2019. Given Monzo's recent down-round, would JPMorgan be better acquiring the troubled startup?

Robinhood has raised $200m in a Series G from D1 Capital. The round values the company at $11.2bn, a sharp increase from its $8.7bn valuation Series F back in July. Almost 30% increase in less than four weeks is good work in any industry!

Six fintechs have won £20m in funding from the UK's Banking Competition Remedies Board, designed to encourage SME banking innovation. Funding XChange, Onfido, Codat, ezbob, Fractal Labs and Previse were the winners.

Samsung has launched Samsung Pay Card, its digital wallet solution. Powered by Curve and Mastercard, the card will give Samsung users a secure payment solution with combined rewards.
Traditional Banking 🏦
Citi has taken a stake in enterprise data management company Solidatus Technology to enhance and monetise their data. Data management is a huge problem in banks and most institutions and is one of the most underutilised assets a bank has. It will be interesting to see how Citi can monetise its data and hopefully provide a more personalised experience for users.

Nationwide is rolling out Apple Business Chat for customers, giving them the ability to chat to an AI agent instead of calling its call centres. Solutions like this will be crucial in the future, not just in a Covid world, with bank branche numbers on the decline, consumers are looking for more convenient ways to interact with customer services.
Fintech Infrastructure
Yapily has partnered with Amex to power its Pay with Bank Transfer payment initiation service in Europe. This will greatly benefit merchants and allow Amex to expand its open banking payments product across Europe. Account to Account payments enable merchants to receive funds directly into their account in near real-time and without going through the expensive card networks. This aspect of open banking has the potential to be very disruptive for the payments space in Europe but with partnerships like this, I am sure card networks will continue to get a piece of the pie!

After announcing a partnership with Lloyds which included a minority stake, Form3 has announced its £33m Series C which included other investors 83North, Draper Esprit and Nationwide joining Lloyds. Form3 has trebled in size since its Series B and increased ARR by 160%.
Payments 💰
Pasadena has started to trial pay-by-face technology with a group of restaurants and retailers deploying PopID technology. Users add a credit or debit card to their PopID accounts and scan their face at checkout.

TransferWise has extended its card issuance relationship with Mastercard which began in 2018. Its previous partnership was focused in Europe, US, Singapore, Australia and New Zealand but will now expand to all markets Mastercard operates in. As TransferWise looks to launch investment products in UK, the company clearly has its sights set on deepning its relationship with consumers beyond infrequent FX transactions. You can already have a TransferWise debit card, could a savings product be next?
Regulatory Corner
The scale of Covid scams has been revealed by Barclays, which reported a 66% increase during the H1 2020. Investment scams for July were also +49%, the highest ever reported by Barclays. Criminals are taking advantage of the uncertainty of the pandemic and the shift towards more digital financial services.
---
Longer reads 📜
---
Startup of the Week ⭐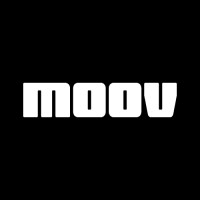 Moov Financial is a banking-as-a-service (BaaS) platform that allows companies to seamlessly add financial service capabilities with its developer first approach. They enable companies to send, receive and store money for their customers with a single API using ACH, wire, check and RTP. For these services Moov partners with Veridian Credit Union.
Founded in 2018 by banking veterans Wade Arnold, Bob Smith and Adam Shannon, Moov recently raised its $5.5m seed round led by Bain Capital Ventures and also includes Canapi Ventures, Commerce Ventures, Uncorrelated Ventures and angel investors. This is Wade's second fintech after a successful exit of his first venture to Jack Henry in 2014 meaning the founding team has great experience in the space.
The BaaS space is extremely hot right now and companies are taking one of two approaches. Companies like Moov are on one side and are a technology middleware provider partnering with a regulated third-party bank. On the other side are regulated banks offering the technology platform themselves, essentially renting out their banking license/charter.
It will be interesting to see how the industry shakes out and with a fintech like Varo recently gaining its banking license, if it decided to offer BaaS to other fintechs, it could really shake things up.
---
Please get in touch to share your thoughts and comments!
Follow me on LinkedIn and Twitter.
Michael