Discover more from Fintech Across the Pond
All things Fintech from Europe and US
Over 1,000 subscribers
Startup cockroaches.
Be a cockroach. Survive no matter what - Justin Kan, Twitch founder
I discovered this quote this week and found it summarised the early stages of startups succiently, trying to adapt and survive.
Another busy week for fintech news especially in the infrastructure space and also some progress with diversity and gender issues. History was also made in the stablecoin space.
I am still experimenting with formatting for the newsletter and am trialing using
🙌🏻 to highlight supplementary commentary and opinion. Any feedback is welcome!
---
If you enjoy reading this, please subscribe and share with your family, friends and other fintech enthusiasts!
---
Recent News 📰
NerdWallet, the US personal finance company, is expanding to the UK by acquiring Know Your Money.
Funding 💵
The venture capital industry has a very poor reputation for diversity, both for its own investing teams but also in the startups they fund. Axios reported that ten firms have just announced they are including a "diversity rider" in their term sheets to ensure a best effort is made to bring underrepresented investors into deals.

Early employees and founders struggle to monetise their shares and often have to live frugually despite high paper net worth. Various secondary markets exist and Sifted reports that equity crowdfunding website Crowdcube is announcing another liquidity platform to help solve the problem.

ABN Amro is partnering with Techstars to search for fintechs transforming the industry.
Challenger Banking 🚀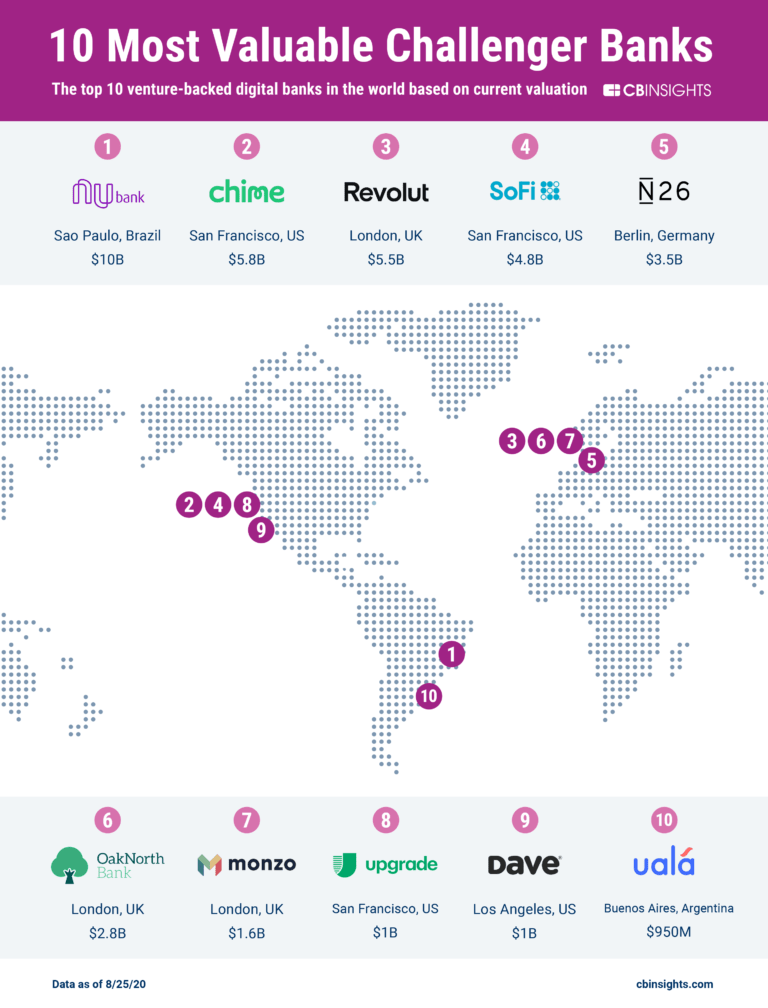 Sky News reports that Atom Bank is reportedly looking at a £150m share sale to bolster its war chest with a view to an IPO in 2022. BBVA, which owns a large minority stake, declined its option to take control of the bank. Not a great vote of confidence.

Vertical challenger banks are emerging which target a specific subset of users. Seattle based Copper, a teen banking app, has raised $4.3m in seed funding to address the unique needs of younger users and to teach them to make smart financial decisions.

On this same trend, Hammock, a provider of current accounts for landlords in UK has raised €1.1m in seed funding.
Retail Banking 🏦
In a continuing trend of branch closures, Credit Suisse is closing 37 branches in Switzerland due to a surge in online and mobile banking. Covid is accelerating the shift to digital channels which should help banks lower fixed costs but what about the people who are left behind with a lack of digital access?

Co-Op Bank has announced similar news, closing 18 branches and 350 job losses to cut costs.
Fintech Infrastructure 🚧
The ECB has noted the absence of an EU cloud provider that could rival Big Tech, especially in the providing of cloud financial services.

Nationwide has implemented a cloud-native technology developed with Publicis Sapient, called Speed Layer, to improve speed, resilience and security of its app.

Bankable and PaySafe have worked with The British Red Cross to transform their predominately cash based assistance to prepaid Visa cards. A real demonstration of the way fintech can help those in need during emergencies.

Citi and Wells Fargo have participated in the $35m funding round for Socure, a ML digital identity verification solution.

🙌🏻 Identity verification is a huge industry and with the shift to digital channels rapidly accelerating, the need for solutions is high. Specifically in financial services, verification of identity is a significant challenge for companies for both fraud protection and KYC regulations. It forms one of the first steps in the user journey and can provide a platform to build other services if done well. If done badly, the will be a significant drop off in the funnel.

Citi has blanmed software from 1990s on its recent $1bn wire transfer screw up. Another example of the need for banks to upgrade their infrastructure and move to cloud based technology.

Another open banking API startup has raised money. Sweden based Open Payments has raised €3m for its API based account aggregation and payment initation solution. TrueLayer reported a 8x increase in use of payment initiation during lockdown which shows the potential of the space.

🙌🏻 This is a very crowded space with companies like Truelayer, Yapily, Tink and Bud already well positioned and funded. It is not yet clear how Open Payments will differentiate as most of these incumbents offer similar services and already have relationships with banks.

BBVA has launched a gender-neutral chatbot, kicking the trend of using female voices to the curb. A further demonstration of how forward thinking and inclusive the company is.
Payments 💰
Finix, the payment fintech that allows companies to become payment faciliators, extended its Series B by $30m and adds Amex and Lightspeed to its cap table.

Apple's recent acquisition of Mobeewave could turn iOS devices into POS devices and now BBVA is working with Rubean to try its PhonePOS application with Android devices. A trial is underway with 200 merchants. Rubean is competing with Phos, which has partnered with Mastercard, in the "softPOS" space.

Standard Bank has acquired a 35% stake in TradeSafe Escrow, which aims to eliminate transaction fraud with its digital escrow solution.

The BNPL space is 🔥 right now and Australian firm AfterPay is expanding to Europe through acquiring Pagantis and PMT Technology.

🙌🏻 To me this space seems similar to the payday loan market which died in the UK from heightened regulatory scrutiny but likely continues to thrive during the pandemic in US. Solutions that encourage consumers to spend more can have nasty consequences. The industry is not old enough yet to have seen enough data of how loans perform during times of difficult. Keep an eye out how loans are performing over the coming year.

Mastercard is partnering with Accel Robotics developing technology for the contactless commerce of the future.

The remittance space is heating up. With Remitly announcing its $85m round and unicorn status last month, now WorldRemit is acquiring Sendwave for $1.5bn to expand its reach into Africa.

History is made. A bank issued stablecoin has been used for an online purchase for the first time. Sygnum Bank's digital Swiss Franc was used to make a payment on Galaxus, an online retailer. No intermediaries are involved making it cheaper for retailers, protects against fraud and speeds up UX. Visa and MasterCard, take note!
Regulator Corner 🔬
The SEC has amended its definition of "accredited investors" to include knowledge, experience and certifications into the tests to expand who qualifies. This broadens some asset calsses but still not the big step some would like to see.
---
Longer reads 📜
Review of the latest fintechs from YC by the excellent Simon Taylor

Alex Johnson providing a downside to embedded finance

Forbes peeks inside Robinhood
---
Tweet Highlight
---
Startup of the Week ⭐

Soon is a combination of challenger bank and personal financial managment. It provides a combined checking and investment account and automatically invests any funds above what it calculates are needed for critical bills.
When you come to use your debit card to pay for anything, it will intelligently calcualte which of your investments has performed the best, post-tax implications, and will sell enough of that investment to fund your purchase. Sounds complicated, it definitely is!
Proof will be in the pudding and it is not exactly clear to me why you would want to sell your best performing investment rather than cut losses.
Soon has raised seed round from Portland based firm Ideaship and Falls Fintech accelerator program.
---
Please get in touch to share your thoughts and comments!
Follow me on LinkedIn and Twitter.
Michael